Real Estate For Sale in Eldridge / West Oaks, Houston
🔥 Join Our Eldridge / West Oaks VIP Properties List
Jump on our VIP New Property list,
and know about new properties in BEFORE they hit the general public.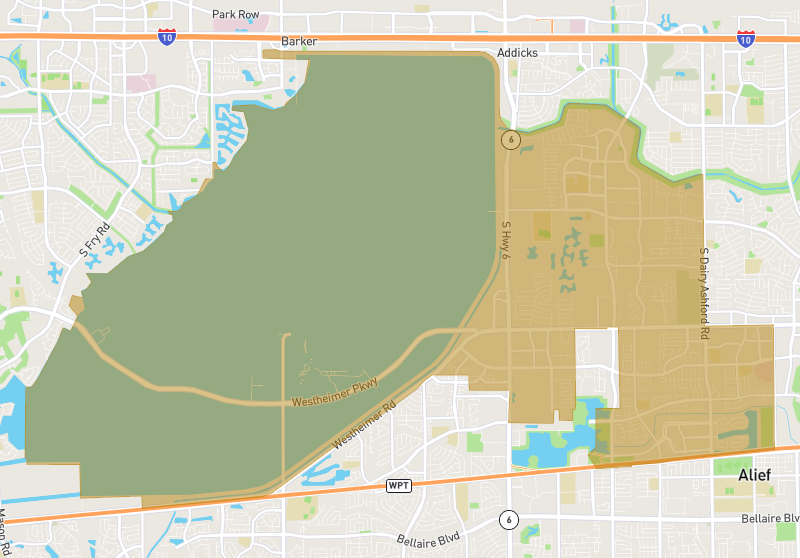 Learn More About Property in Eldridge / West Oaks, Houston
Eldridge / West Oaks is a neighborhood in Houston, Texas with a population of 99,392. Eldridge / West Oaks is in Harris County and is one of the best places to live in Texas. Living in Eldridge / West Oaks offers residents an urban suburban mix feel and most residents rent their homes. In Eldridge / West Oaks there are a lot of restaurants, coffee shops, and parks. Many families and young professionals live in Eldridge / West Oaks and residents tend to lean liberal. The public schools in Eldridge / West Oaks are highly rated. Niche
Eldridge/West Oaks moved from rural sprawling ranches just 30 years ago, to booming residential, energy and business growth. Eldridge/West Oaks has been lucky to take advantage of the extensive expansion of the Terry Hershey Parke Trail System, which is walking or biking distance for most area residents. Super neighborhood 17 residents are also fortunate to have the George Bush Park just to the west. The Ray Miller Park on the main artery on Eldridge is a fabulous local park within the super neighborhood boundaries. A new library sits on the border of SN17 with meeting rooms and an indoor basketball court.
Recent News and Advice in Eldridge / West Oaks, Houston
View All
When you're looking to buy your first home, especially if you have a limited budget, it can seem i…
October 2021 Houston Market Update Real Estate Statistics For Houston October 2021 Houston is the…
September 2021 Houston Market Update Real Estate Statistics For Houston September 2021 Houston is…