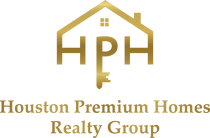 Relocating to Houston? Get Access To Our Relocation Guide
Get Information about Houston for the Newcomer

Houston Premium Homes
Realty Group
Get Instant Access to our Relocation Guide
(We respect your privacy. We hate spam as much as you do!)
Welcome to Houston, TX
With all the beauty that Houston has to offer, it's hard to find the perfect place to call home. Our area guides simplify that process by giving you unique market, lifestyle, and demographic insights for your Houston TX relocation.
Houston has approx 2.3M residents and continues to grow each year. Houston is the 4th largest city in the United States and the largest in Texas. The city also has a global economy and only New York City has more Fortune 500 headquarters. Houston remains a multicultural city. Prized for its diversity, Houston is considered one of the best places to live in Texas due to its quality of life and welcoming atmosphere. Houston is known for space exploration, a strong energy sector, and affordable cost of living, it is no wonder why Houston has become a top destination for relocation from states like California, New York, Chicago, Virginia, Nevada and so many more areas across the US. Houston has it all!
Your Trusted Relocation Home Experts
Our local agents has thorough knowledge and understand the Houston TX area extremely well. We'll provide you details on communities that match your preferred lifestyle, school information, cost of living information in Houston, and community information for your preferred area you select in Houston.. When it comes to the Real Estate market across the Houston TX area, please rely on our expertise. Let us be your guide to fiding your perfect home!