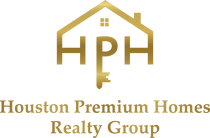 All You Need to Know About Buying Your Next Home!
Achieve your dream of home ownership and get answers to common questions like:
Is it a good time to still purchase a home?
How do I apply for a home loan?
Can I buy a new home without a large downpayment?
How much does credit inquiry affect my credit score?
What are all the components of a mortgage payment?
Speak with both a realtor and a lender to guide you on your home buying journey.
This event is sponsored by Houston Premium Homes Realty Group represented by Kristine Padua, in partnership with Vianey Alaniz Lujan from Oakdale Mortgage, as well as Goosehead Insurance.
RSVP to save your seat and updates!
Saturday July 22nd 2023 - 10AM - 12PM
10100 Katy Fwy, Unit 650
Houston TX 77043
Register to attend Home Buying Seminar
(We respect your privacy. We hate spam as much as you do!). Your information is will only be used by Houston Premium Homes Realty Group.